It starts with knowing how to get to your University or College of choice that is the best fit for you.  We then educate and motivate athletes to tell their stories by creating and taking control of their personal brand.  This will focus on your NIL (Name, Image & Likeness) and will prepare you for future success in life.
Meet the Actuate Agency Personal Branding Experts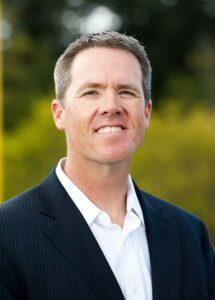 Terry McKaig - Founder and CEO
Actuate Agency founder and CEO Terry McKaig knows about building a successful brand. As the head coach, director and lead architect of the UBC (The University of British Columbia) Baseball program over 23 years, the UBC Baseball brand is now one of the most recognized college baseball programs in North America. Terry was instrumental in designing, fundraising and building a $10 million dollar baseball complex (State of the art Rose UBC Baseball Indoor Training Centre and Tourmaline West Stadium). Put that accomplishment along with having 26 of his former players drafted in the MLB draft and his legacy is one of helping thousands of amateur baseball players from across Canada chase their dream. ​
​
Terry spent the past year with the BC Cancer Foundation as their Director of Development for the Fraser Region. It was a very powerful experience to raise much needed dollars for research and care for cancer patients in BC. ​
​
He has now turned his attention through the launch of the Actuate Agency to assisting athletes in Canada understand how to build their brand and use NIL to their advantage.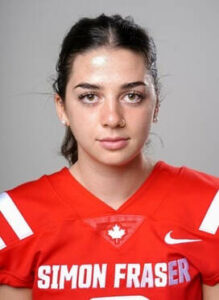 Kristie Elliott - Director of High School Operations
​Kristie Elliott will be completing her BA degree in Psychology, Counselling and Human Development at SFU this spring.  She grew up in North Vancouver, B.C. From an early age, Kristie developed a passion for playing and competing in a wide variety of sports.  Throughout high school she was part of the basketball, volleyball, soccer, swimming, cross country and track and field teams.  
 
Kristie's strongest desire was competing in track and field events.  She was a member of NorWesters and New West Spartans track and field clubs from 2007-2018.  She excelled in many events that she participated in. In 2016 Kristie set a North Shore high school record for 300mH an event in which she had only run once before.   
 
In 2018 Kristie enrolled at SFU and was red-shirted her first year as a hurdler on the SFU Track Team.  The following year, as fate would have it, she was accepted to the SFU Red Leafs men's football team as a walk-on placekicker. On September 11, 2021 Kristie made history by becoming the first Canadian woman to play and score in a NCAA football game.  The same year she became the first Canadian woman to earn a NCAA football scholarship.  In 2022, Kristie was selected to represent Canada at the International Federation of American Football Women's World Championship in Finland.
 
 A Natural leader with an outgoing and enthusiastic personality, Kristie enjoys coaching and mentoring young athletes.  She knows what it takes to train hard and get better every day. Kristie currently is an advocate for females in sport, as she shares her story and inspires females of all ages to go after their dreams and passions.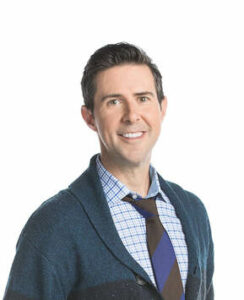 James Cybulski - Director of Social Media and Brand Building
Olympics, Stanley Cups, NBA Finals, World Series, Grey Cups, World Juniors, you'd be hard pressed to find a major sporting event that Cybulski hasn't covered. An award winning broadcaster, James has nearly 30 years of experience in media.

​James was born in Ottawa where he worked in radio at CHEZ 106 and CFRA along with community television hosting a weekly Ottawa Senators magazine show titled Overtime. His first big break came in 1998 when he was hired to work for Headline Sports/The Score in Toronto. In 2000, he transferred to Vancouver to head up the network's west coast bureau before going back east in 2004 to take on the role of Senior Reporter. In 2006, Cybulski joined TSN, The Sports Network as a host and reporter. He was nominated for a Canadian Screen Award for Best Sports Reporter in 2010 and won Best Sports Feature in 2011 for the story about the relationship between Terry Fox and former Toronto Raptors coach Jay Triano. In 2011, James was named the drive time host for TSN Radio's drive time show, Cybulski & Company. James went back to the west coast in 2013 to join Sportsnet as host of Sportsnet Central's national morning news and highlight show. In 2017 he took on the role of morning show host on Sportsnet 650 radio in Vancouver. In 2018, Cybulski was named the play by play voice for Electronic Arts' video game franchise NHL 20 from EA Sports.

​An avid runner, hiker and comic book fan, James currently lives in Delta, British Columbia with his blended family with four girls and their dog Odin.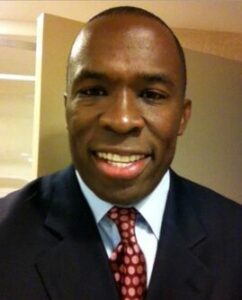 Daved Benefield - Director of Football
Daved Benefield grew up in Pasadena, California, where he discovered his passion for writing, art and football. After an outstanding senior season, the late bloomer followed his football dream.

Daved had a storied career in the CFL, starting with the Edmonton Eskimos, then moving east to the Ottawa Rough Riders. After spending three years in the CFL east and picking up eastern all-star awards, he moved west to the BC Lions and then made a stop in the NFL with the San Francisco Forty-Niners. After returning to the BC Lions, he won some more all-star, defensive MVP awards, and a Grey Cup. Later his tour took him to the prairies playing in Winnipeg before finishing a 13 year career in Saskatchewan with the RoughRiders.

Daved's charismatic personality, natural confidence, and ease in front of the camera have branded him a media favorite. He co-hosted live sports shows for CBC and Rogers Sportsnet. He's even written weekly columns for the Vancouver Province and contributed to TIME Magazine. He was an early adopter of technology in the CFL as one of the first players with a multimedia website, a blog, and a T-shirt line while designing a logo for the CFL ski team. He has worked in the private sector and has donated much of his free time coaching football while leveraging his extensive sports network in the US and Canada to help kids chase their collegiate and professional football dreams. Daved has assisted in recruiting and consulting parents and players in their athletic journeys to university.

​He resides in Vancouver with his wife AJ and their two children, Addyson and Ty.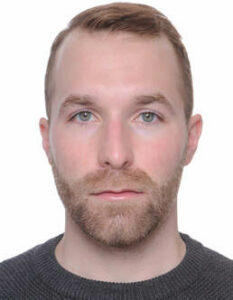 Carter Popoff - Director of Hockey
Carter Popoff was born and raised in Richmond, British Columbia and grew up playing hockey, baseball and soccer. Carter played for Richmond Minor Hockey until age 15; he then graduated to the Greater Vancouver Canadians. After one season for GVC he signed with his hometown Richmond Sockeyes as a 16-year-old. Carter won league Rookie of the Year in the PIJHL and upon finishing his season with the Sockeyes, signed a WHL contract with the Vancouver Giants. He joined the Giants and played in all six of their playoff games in 2012. Carter went on to play four full seasons with Vancouver, leading the team in scoring in 2013-14, in goals in 2014-15, and was named an assistant captain in his final season. He was also named Scholastic Player of the Year in 2012-13. After completing his 20-year-old season in Vancouver, Carter accepted a hockey scholarship to the University of British Columbia. At UBC, Carter enjoyed success on and off the ice. He led the team in scoring in 2018-19, and as an assistant captain in 2019-20, helped lead the program to their first National Championship appearance in over 40 years. While at UBC, Carter was an academic all-Canadian (maintained an 80% grade average in all courses) in four years at the school. He graduated with an English Language degree from the Faculty of Arts.

After missing a full season of hockey (COVID cancellation), Carter started his professional hockey career in France in 2021-22. He currently is playing in the Oberliga in Germany, enjoying great success.

​In the offseason, Carter resides in the Greater Vancouver area and enjoys spending time golfing, running and working through his training programs. He also works as a skills instructor for the Vancouver Hockey School.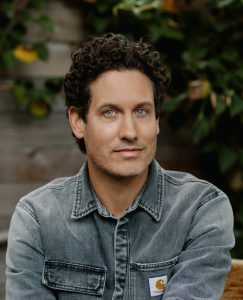 Andrew Clements - Director of Baseball / Softball
Andrew grew up playing all sports on the North Shore of Vancouver.
After highschool, from the advice of a professional scout he travelled south to California to play baseball at Sacramento City College. There he discovered how competitive college baseball in California is.
After red-shirting his freshman year he transferred to Santa Barbara City College where he played two seasons and was awarded with All Conference Honors as an outfielder both years. After attending a Prospect Camp in the spring of his Sophomore season he was offered a scholarship to play NCAA Division I baseball at the University of San Francisco in the competitive West Coast Conference. There he played two seasons and was awarded 2nd Team all West Coast Conference honours as an outfielder his senior year. He then went on to play two years of Professional Independent Baseball in the Frontier League and spent a winter in Australia playing semi-pro. After his professional playing experience was over Andrew turned his attention to coaching.
He was awarded a coaching position with the newly formed UBC Baseball program and Actuate Agency founder Terry McKaig. There he coached for two seasons while completing a Masters Degree in Kinesiology, before becoming Head Coach of the Vancouver Mounties in the BC Premier Baseball League.
His team won a Canadian Championship in 2003. Andrew has a passion for developing the highest potential in people and has stayed involved in baseball by developing and delivering a peak performance training program for high school, college and professional athletes. He is also a Baseball BC Board Member and Chair of the High Performance Committee.